I like this wiki. -- NecrusIV -(Talk |My Wiki) 10:09, June 29, 2014 (UTC)
Oh, why thank you! »Anonymous ONI agent« [COMMS] [SERVICE RECORD] 20:14, June 29, 2014 (UTC)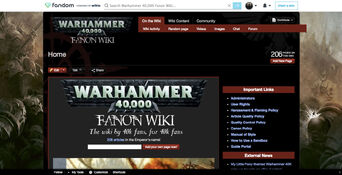 Nice job with customizing wiki.png. Not only is the hover feature completely unneccesary, the additional width causes display issues on lower resolutions. Also excuse the username, I made this account a long time ago.
Your Mother (it's bedtime hun)
(
talk
) 06:19, December 23, 2016 (UTC)
Web designers everywhere congratulate you, uh, "your mother". 10/10. — NecrusIV (Talk) 01:27, December 27, 2016 (UTC)
Ad blocker interference detected!
Wikia is a free-to-use site that makes money from advertising. We have a modified experience for viewers using ad blockers

Wikia is not accessible if you've made further modifications. Remove the custom ad blocker rule(s) and the page will load as expected.